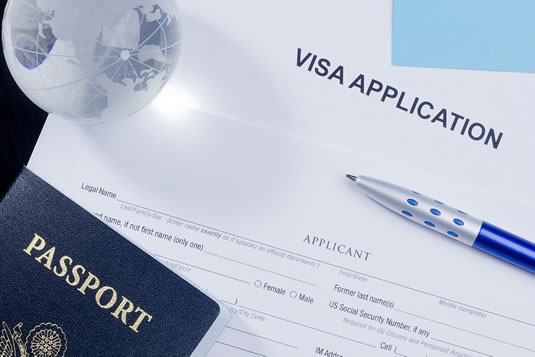 Student Visa
A student visa allows students of any nationality to travel to and study their preferred courses in a foreign country. The country you will be studying in, will have visa processes specific to their immigration policy. Obtaining a student visa to enter into and study in any country can be quite easier than you think but requires an honest decision to be made with regards to what country you want to study in; what course you will like to study and how you can go about it.
Let us briefly introduce you to the process of obtaining a student visa to study in any country of your choice. If you are a prospecting student, you need to know that you will have to go through two unavoidable stages before you can obtain a visa to study abroad.
The Admission process
The Visa Application process
To begin, you will have to look at the school you want to study in and find out first of all if they are offering your preferred course. Then you have to start preparing your documents which are required when applying to the university to gain admission. Once you have been offered an admission and have completely followed the procedures outlined by the university/institution to accept your offer, you will receive official documents from the admitting institution.
You can now proceed to the visa application stage after receiving official documents from the university to support your application for a student visa. Make sure that you have prepared all the required documents. To apply for and obtain a student visa to study in any country, you will need to prepare these general document checklist:
Possess a valid travel document such as an international passport
Provide supporting document issued by the university you applied to, in order to demonstrate that you have been accepted by the institution to study your chosen course.
Provide document showing that you have enough funds to support yourself as a student. If you have a sponsor, they will need to provide their bank statements however if you have received sponsorship from a recognized authority such as Government or a credible institution, then you will be required to provide evidence from these bodies showing that they will support your education with necessary funds. You can also sponsor yourself and provide financial evidence to show that you can support yourself as a student.
Evidence to show that you have strong ties to your country of residence.
If you are a holder of a student visa to study in any country, you are only a temporary resident and cannot hold benefits assessable to people residing in those countries as permanent residents. But students can proceed to stay even permanently after completing their studies, if they are eligible to apply for a permanent visa. This is only specific to some countries and depends on the immigration policies of the country you want to study in. Consider this: Between 2013 and 2018, the UK had reduced the length of stay giving to international students after completing their studies from 2 years to 4 months.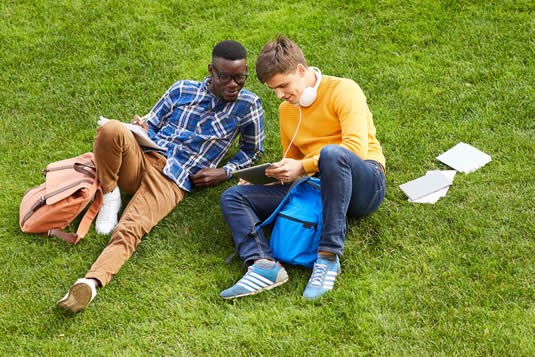 All international students who studied in the UK within that period were therefore mandated to leave the UK within the extra four months which was meant to allow students finalize their plans to leave the country.
Elsewhere in Canada and Australia the immigration policy was different. International students enrolled in Canadian and Australian universities, could remain in the country after completing their studies for a longer period (1 to 3 years for Canada) and (2 to 4 years for Australia). In Ireland students are allowed stay back after completing their studies for 1 to 2 years depending on the type of program they enrolled for. Immigration policies change from time to time and may be as a result of new measures put in place to increase security or address any other issue.
Last year 2019, the UK announced that it would bring back its 2 year post study work visa which will kick off in the summer of 2020/2021 session. This change in policy meant that all international students who will be studying in the UK from 2020/2021 session and onward will get two years stay back in the UK after completing their studies. You can consider these facts before choosing to study in any country.
Studying abroad benefits you in so many ways. Consider some:
When you study abroad, you obtain an international standard of education. Academic institutions overseas are known globally for their quality of education.
When you study abroad, you increase your chances of working for any employer in any part of the world. Every year, the QS world university ranking, ranks universities from all over the world. Just imagine that you are enrolled in a university that ranks 1st on such a list. With a degree from such a university, you can work anywhere in the world.
All travelers including students benefit from the experiences that make traveling memorable and fun. As a student, you will meet other students, relate with locals, may learn a new language, learn how to cook new meals and even go on tours during holidays.
If you are studying in a country where you are allowed to work as a student, then you will gain a valid work experience that will prepare you for a future job.
In countries where international students are allowed to work such as in Canada, Australia, Turkey, Germany, UK, USA, Ireland and New Zealand etc., your work experience gained while studying may eventually help you qualify to reside permanently in those countries. In nut shell, studying abroad is a pathway to obtaining a permanent residence in some countries.
The cost of studying abroad can vary from country to country however each country provides you with unique opportunities.
Keystyle Travels is a leading travel agency in Nigeria and can help you to study abroad. We enroll students in over 300 international universities and in more than eight (8) countries abroad such as: Canada, Australia, New Zealand, USA, United Kingdom, Germany, UAE, Finland, Ireland, Sweden, Switzerland, Austria, China, South Korea, Japan, Jamaica, France, Malaysia, Italy and Netherlands.