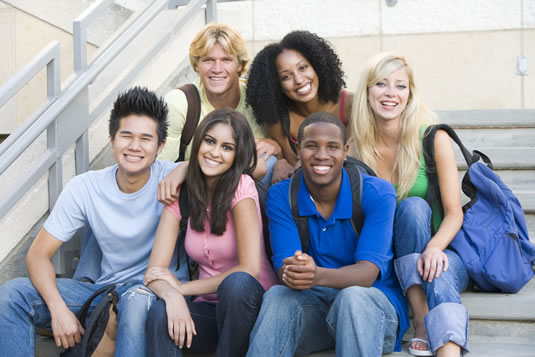 Admission Process
You must go through the admission process of any international university before you can be offered an admission to enroll for your academics.
The admission process you will go through is usually specific to the school you are applying to; and to standard of education obtainable in the country you wish to study in. This means that in some countries, universities/institutions may waive certain requirements, while others would not.
There are general requirements all students must meet in order to gain admissions into their preferred universities abroad. These requirements include:
A valid and official travel document (this can be a valid means of identification that can allow you to travel abroad for example your international passport).
Academic documents (if you are enrolling for an undergraduate program, you will need to present your secondary school documents. But if you are enrolling for a master program, then you will need to submit your first degree/diploma certificate and transcript). All academic documents must be certified.
A letter of motivation (this essay work may be waived off by universities/institution in some countries. But if you are planning to study in major countries like Canada, Australia, United Kingdom, Ireland, Germany, New Zealand, etc. you will be required to submit this document). This document is also known as a Statement of Purpose or Personal Statement.
An updated CV (compulsory for all applicants enrolling for an undergraduate and postgraduate program).
Academic references (if you are applying for a master's program you will need to provide an official letter of recommendation issued by a lecturer from the school you completed your first degree).
Work references (this is necessary for school leavers & graduates who want to enroll either for an undergraduate program or a master's program). Exceptions are sometimes made for school leavers who are enrolling for an undergraduate program.
Language proficiency test score (this is accepted by over 120 countries in the world however in some countries, universities/institutions may choose to waive off this criteria).
Admission processes are unique and must be handled with great meticulousness. As a leading study abroad agent in Lagos, we also ensure that we help our candidates prepare their documents properly before proceeding to apply to the respective universities.
All universities have different procedures for receiving applications from students. However the process of applying for and gaining an admission to study in any international university can take a little over a month to complete in some cases. Some universities may require an application fee usually non-refundable before you can submit your application.
Once you have been admitted to study in the university you are applying to; and have accepted your offer; and paid the required deposit to the university, then you will receive official documents from the university in line its policy and in compliance with the country's laid down procedures for enrolling international students. After that, you can now proceed to the student visa application stage.
Keystyle Travels enrolls students into over 300 universities abroad, if you will like to:
Study in Canada
Study in Australia
Study in the US
Study in the UK
Study in Germany
Study in Turkey
Study in New Zealand
Study in Ireland
Study in Finland
Study in China
Study in Ghana
Study in Poland
Study in the Netherlands
As a leading travel agency in Lagos and in Nigeria, we believe that you can study abroad. Our team of professionals will help you in your decision process to select the school that is most appropriate for you so that you can advance your skills and prepare for your career in the future; and help you obtain a student visa to study abroad.
Kindly request our assistance at: enquiry@keystyletravels.com or use the e-Form on the contact page to speak with our professional student counsellors.
You can also follow us on social media @keystyletravels on Instagram, Facebook, LinkedIn, Twitter and YouTube.