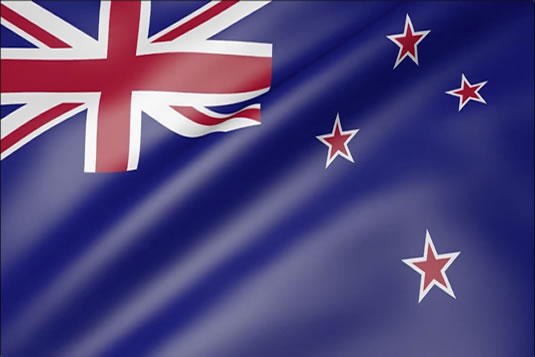 New Zealand Permanent Residence
New Zealand is another excelling country in Oceania and ranks 8th on the 2020 list of countries with the highest quality of life. Like Australia that occupies the 5th position on this list, New Zealand offers many opportunities to all migrants.
There are two stages to getting a full residence status in New Zealand. The two stages include:
The Resident Visa
The Permanent Resident Visa.
Both visa categories offer unique privileges to the holder. A Resident Visa allows you to live in New Zealand indefinitely but if you leave New Zealand, you can't return as a resident unless the travel conditions given on your Residence Visa allows it.
 In many cases, the conditions given on the Resident Visa allows the holder to leave and return to New Zealand within a given period. Holders of the Resident Visa can work and study. Holders of a resident visa in New Zealand can apply for the permanent residence if they meet the requirements and the conditions of their resident status on the basis of the resident visa.
To get a residence visa you will have to apply under any of the main categories:
Family (Partnership; Parent; Parent Retirement; Dependent Child and Inter-Country Adoption)
Work
Skilled Migrant and
Business
On the other hand, a Permanent Resident Visa allows you to live, work and study in New Zealand indefinitely. Holders of a permanent resident visa can leave and return to New Zealand as a resident at any time and as often as they like. To get the permanent resident visa to New Zealand it is a foremost requisite to have lived in New Zealand as a resident (hold the residence visa) for at least two years.
Consider some benefits of living in New Zealand as a resident and permanently:
You can reside in New Zealand indefinitely.
You can work and study freely without any restriction.
Can include your partner and dependent children who must be aged 24 and under, in your application.
Permanent residents in New Zealand are allowed to vote in National and local elections.
If you are a permanent resident in Australia, you can move to New Zealand.
You can also move to work in Australia if you are a permanent resident in New Zealand.
As a resident, you pay the fee New Zealand citizens pay; if you are enrolled in any of the universities in New Zealand.
Keystyle Travels can help you obtain the permanent resident status in New Zealand. We will be more than happy to help you secure permanent residence in New Zealand if you request our assistance at: enquiry@keystyletravels.com