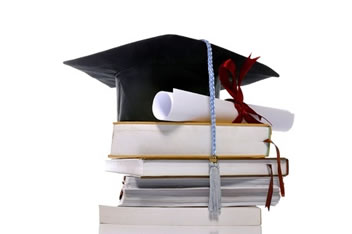 Who We Are
Keystyle Learning is an oversea Educational Consultancy based in Nigeria. Our role is to make sure genuine students seeking admission abroad are well guided and properly represented for quality assessment before admission.
Keystyle Learning is an Australian Immigration Certified Company with Qualified Educational Consultants.
Our PIER code is QUAC No: M077
Placement of students into overseas schools, colleges and universities
We handle the placement of students into various universities abroad for their diploma, undergraduate and post graduate studies.
Keystyle Learning is a representative of Ghana Technology University College Ghana (GTUC) here in Nigeria. GTUC is collaborating with top notch universities in the world like Coventry University UK, Staffordshire University UK, Aalborg University Denmark, Cass Business School Europe, M.S. Ramaiah University India, Anhalt University Germany, Wildau University Germany.
We enrol students to study in any of below Australian/New Zealand schools.

Futurum University, Australia
Stanley College, Australia
Swan Institute Australia
Australian Institute of Business and Technology
Melbourne Polytechnic, Australia
Queensford College, Australia
Australian Career College
Ara Institute of Canterbury, New Zealand
Southern Cross University, Australia
Strathfield College, Australia
Cambridge International College, Australia

We enrol students to study in any of European Business Universities in countries like Germany, Switzerland, and Barcelona.
We enrol students to study in any of USA/CANADA/IRELAND such as:

IONA College, New York, USA
University of St. Thomas, USA
Claremont Graduate University, USA
University of Nebraska Lincoln, USA
New Jersey Institute of Technology, USA
University of Maryland, Baltimore County, USA
Brandeis International Business School, USA
Dublin City University Ireland
Maynooth University (National University of Ireland Maynooth)
ACSENDA School of Management, Vancouver Canada
ARBUTUS College, Vancouver Canada

We enrol students to study in any of under-listed Chinese Universities for scholarship program:

Wenzhou University
Shandong Jiaotong University
Wenzhou Medical University (Pharmacy Program)
China University of Petroleum
Jilin Jianzhu University
Shandong University
Dalian Medical University
Huazhong University of Science and Technology
Wuhan University of Technology
Shenyong Aerospace University

We enrol students to study in any of the under-listed Universities for ONLINE Program:

London School of Marketing
An Association College of Anglia Ruskin University
The university of Northampton
These Universities offers world class theoretical/practical studies and we help students obtain admission effortlessly with the necessary requirements.
Studying abroad opens new horizons for students in so many ways like:
The high quality education
The amazing cultural differences
Personal developments and ofcourse new career opportunities
Send us an email: This email address is being protected from spambots. You need JavaScript enabled to view it.
We are always ready to receive enquiries.
Join us on facebook @keystylelearning
Join us today for a truly transnational education.